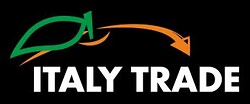 Ours is a simple philosophy: Italy Trade brings Italian products to European markets.
Only fresh Italian, conventional, organic and guaranteed fruit and vegetable products. Our managers have over twenty years of experience in trading Made in Italy with seriousness and professionalism. Behind the Italy Trade brand there are the excellence and care of hundreds of certified Italian companies that have always worked the land with love and passion in respect of every procedure.
Italy Trade is the certainty of a fresh controlled product together with the reliability of a solid and structured company. Our method is rigorous: selection, quality, responsibility, dynamism, competitiveness, timely and accurate delivery.
The best result: the maximum satisfaction of all the operators involved in the organizational chain.